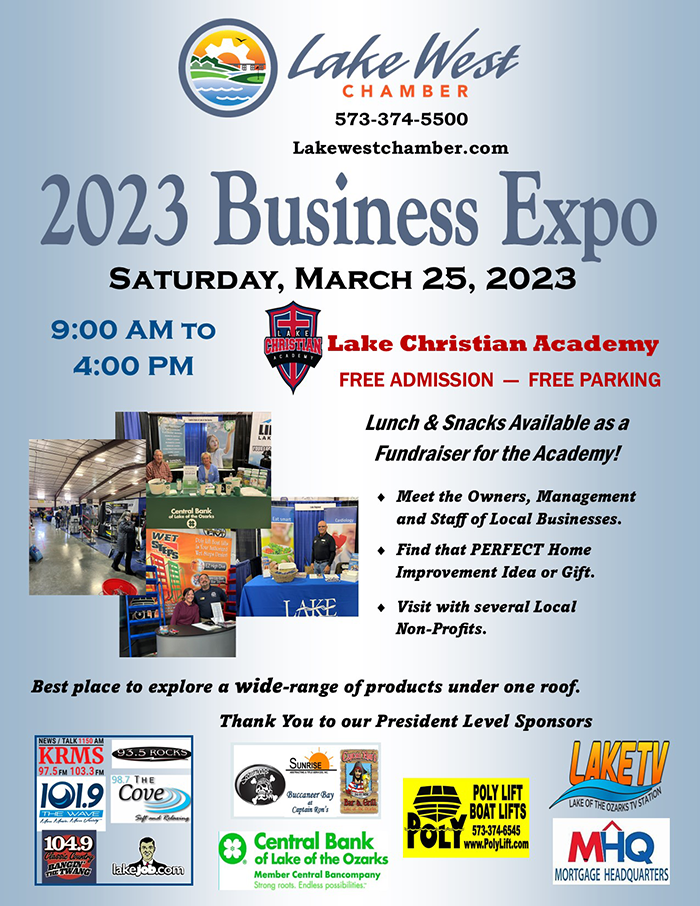 The Lake West Business Expo sponsored by the Lake West Chamber of Commerce, is scheduled for Saturday, March 25, 2023. It will be held once again at the Lake Christian Academy in Sunrise Beach.
We are looking forward to another great event to showcase your Business or Civic organization. If you would like to find out about reserving a booth at this year's event, just contact the Chamber office as soon as possible. Spaces go quickly!
Don't hesitate to call 573-374-5500 if you have any questions.