Are you taking advantage this great Chamber Program?
The membership committee of the Lake West Chamber rolled out this program to help promote our members and to brand the Chamber in advertising efforts. The program is designed to allow members to earn points for using the Chamber Logo on their advertising efforts. This promotes the Chamber along with telling customers and potential customers that the business is a member of the Lake West Chamber of Commerce. Many people looking to do business with a company looks to their membership in a Chamber of Commerce when making a decision to do business with a company that they might not know.
Poly Lift was the winner for 2012-13 and received an award at this years Annual Dinner.
25-100 Point Winners: Under the Sun; Phoenix Renovation & Restoration; Bass Point Resort; Augello's Welding & Fabrication
125-400 Point Winners: Peterson Air Conditioning & Heating; Clear Creek Collision & Marine; State Farm/Sherry Nielsen; DECO Insurance; Hairpot
425-700 Point Winners: Devine & Associates; Budget Blinds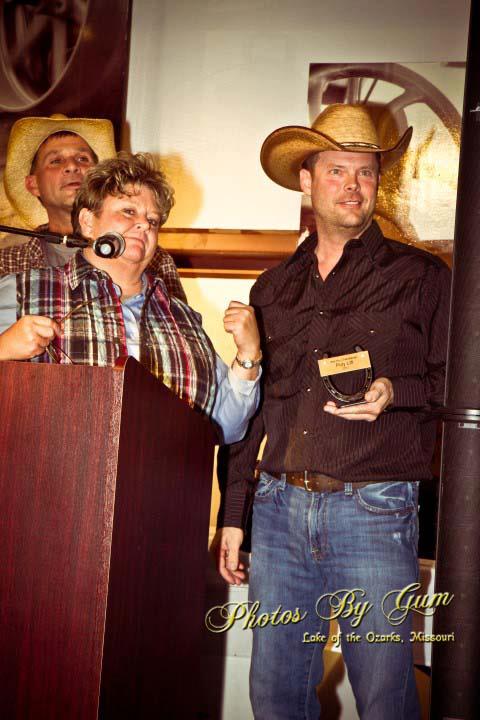 The slate has been wiped clean and we are now ready to start over for 2013-14.
Points will be awarded throughout the year and the member who collects the most point will earn recognition and prizes at the annual dinner next year. Here is the outline of the program and how points will be earned by the member.
"ARE YOU CHAMBERED"?
Open to any member of the Lake West Chamber of Commerce who is in good standing. From the start of the program until the first of April and then from April 1st to March 31st of each year after that the program is active.
CONTEST RULES: The member will show proof either in person, pictures or website views to the Chamber office to earn points as mentioned below. It will be the responsibility of the member to inform the Chamber office. The member will earn points for each participation item as enumberated below.
The points will be collected and tallied by the Membership Committee, along with the office. Periodic announcements will be made throughout the year with the winners announced at the annual dinner of the Lake West Chamber.
"ARE YOU CHAMBERED" ITEM AND POINTS EARNED:
Group A – 25 Points (each)/75 points (max):
Membership decal displayed at office
Chamber Face Book link
Chamber Twitter link
Group B – 50 Points (each)/100 points (max):
Membership decal displayed on vehicle

Chamber logo on clothing/apparel
Group C – 100 Points (each)/(400 points (max) :
Chamber Logo displayed on Members Website

Chamber Logo on Members Business Cards

Chamber Logo on Members Stationary/Correspondence

Chamber Logo on Members Brochures/Flyers
Group D – 250 Points (each)/(1000 points (max):
Chamber Logo included in printed advertisements, i.e., magazine, newspaper ad, etc.

Chamber Logo included in video or television ad piece.

Chamber Logo included in radio ad or show

Chamber Logo displayed at trade shows
Group E – 500 Points :
Chamber Logo displayed on Billboard
Total Potential Points Earned = 2075
AWARD POINTS AND WINNINGS:
25-100 POINTS: Listing in newsletter
125-400 POINTS: Listing in newsletter + Chamber Merchandise
425-700 POINTS: Certificate +listing in newsletter + Chamber Merchandise
725-1000 POINTS: Certificate + listing in newsletter + Chamber Merchandise + web listing
1025 + POINTS: Plaque + listing in newsletter + Chamber Shirt + web listing